Who can you find at Thrice Fiction?
Updated April 6, 2014

A - F • G - M • N - Z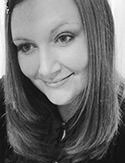 H. L. NELSON
is head of
Cease, Cows
and a former sidewalk mannequin. (Yes, that happened.) Pub credits:
PANK, Hobart, Connotation Press, Metazen, Drunk Monkeys, Red Fez, Bartleby Snopes
, etc. She's working on an anthology, including stories by Bender, Gay, Hunter, and other fierce women writers. H.L.'s MFA is kicking her ass. Find her online at
hlnelson.com
• • •
Appears in: Thrice Fiction #9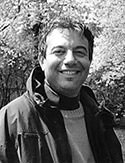 B.Z. NIDITCH
is a poet, playwright, fiction writer and teacher. His work is widely published in journals and magazines throughout the world, including
Columbia: A Magazine of Poetry and Art; The Literary Review; Denver Quarterly; Hawaii Review; Le Guepard
(France);
Kadmos
(France);
Prism International; Jejune
(Czech Republic);
Leopold Bloom
(Budapest);
Antioch Review
; and
Prairie Schooner
, among others. He lives in Brookline, Massachusetts.
• • •
Appears in: Thrice Fiction #9
JILL OWEN
has recently relocated from London to Warwick, where she lives with her family in the shadow of the castle, and works as an accountant. She has always dreamt of writing, but has only lately started to put pen to paper. She is currently working on her third piece of short fiction.
• • •
Apears in: Thrice Fiction #10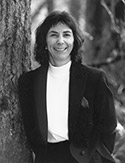 ROBYN PARNELL
's fiction has appeared in over ninety books, anthologies, magazines and journals, most of which have not yet filed for Chapter 11 protection. Published works include her short story collection,
This Here and Now,
and
My Closet Threw a Party
, a children's picture book. Coming attractions include stories in
Stoneslide Corrective, the Joy: Interrupted anthology,
and her first juvenile novel,
The Mighty Quinn
(Scarletta Press , 2013). Current projects include finding publishers for an adult novel and her second short fiction collection and note-taking/"world-making" for second adult and juvenile novels. While not working on innumerable fiction projects Parnell annoys PETA members by campaigning for the extinction of the spineless weasel.
• • •
Appears in: Thrice Fiction #6
BRANDON PATTERSON
's recent fiction has appeared in
Confrontation, Prime Number, Knee-Jerk,
and
The Evansville Review
. He's a fellow at the Virginia Center for the Creative Arts and a graduate of the Hollins University MFA program in Creative Writing. In addition to short stories, he also writes about American gridiron football at
secondlevelfootball.com
and about sport-conditioning science and practice for several websites.
• • •
Appears in: Thrice Fiction #8
A lawyer by background,
GARY V. POWELL
currently devotes most of his time to writing fiction and wrangling a 12-year old son. His stories have appeared at
Pithead Chapel, Newport Review, Fiction Southeast, Prime Number, Carvezine
, and other online and print publications. In addition, several of his stories have placed or been selected as finalists in national contests. Most recently, his story
Super Nova
received an Honorable Mention in the Press 53 2012 Awards Contest. His first novel,
Lucky Bastard
, released in December 2012 is available through Main Street Rag Press at
http://www.mainstreetrag.com/GPowell.html
.
• • •
Appears in: Thrice Fiction #8
DARRYL PRICE
was born in Kentucky and educated at Thomas More College. A founding member of L. Jack Roth's
Yellow Pages Poets,
he has published dozens of chapbooks, and his poems have appeared in many journals. Darryl can be found online via his page at
Fictionaut
.
• • •
Appears in: Thrice Fiction #4
MISTI RAINWATER-LITES
is the author of several poetry collections and two novels. Misti's second novel,
Bullshit Rodeo
, is available at smashwords, lulu and amazon. Misti's YouTube channel is Xmas All Year Long (
youtube.com/user/roxixmas
).
• • •
Appears in: Thrice Fiction #5
AHIMAAZ RAJESH
lives in India, works for bread, writes to breathe, has work upcoming in
Apocrypha and Abstractions
. His blog can be found at
minimalust.wordpress.com
.
• • •
Appears in: Thrice Fiction #7
CHARLES RAMMELKAMP
lives in Baltimore. His latest book,
Fusen Bakudan
("Balloon Bombs" in Japanese), was published in 2012 by Time Being Books. It's a collection of monologues involving missionaries in a leper colony in Vietnam during the war. Charles edits an online literary journal called
The Potomac
. His collection of short fiction,
Castleman in the Academy
(March St. Press) deals with a reluctant professor at a community college. Find him on
Facebook
.
• • •
Apears in: Thrice Fiction #10
JP REESE
has poetry, fiction, creative nonfiction, book reviews, and writer interviews published or forthcoming in many online and print journals such as
Metazen, Blue Fifth Review, A Baker's Dozen, JMWW,
and
The Pinch
. Reese is an Associate Poetry Editor for
Connotation Press: An Online Artifact
, (
ConnotationPress.com
), and an editor for
Scissors and Spackle
(
ScissorsAndSpackle.com
). Cervena Barva Press has scheduled Reese's second poetry chapbook,
Dead Letters
, for publication in 2013. Her published work can be read at
Entropy: A Measure of Uncertainty
(
JPReeseToo.wordpress.com
).
• • •
Appears in: Thrice Fiction #7
JOHN RILEY
lives in Greensboro, North Carolina, where he works in educational publishing. His fiction and poetry has appeared in
Fiction Daily, Smokelong Quarterly, Connotation Press, Blue Five Notebook, Willows Wept Review, The Dead Mule
, and other places online and in print. He is an assistant fiction editor at
Ablemuse.
• • •
Appears in: Thrice Fiction #8
BRANDON ROGERS
is a technical writer by trade, primarily in the field of education, where he has written/edited seven books on topics ranging from financial aid to college admissions. His fictional works have appeared in McSweeney's, The Dead Mule and the Portland Mercury.
• • •
Appears in: Thrice Fiction #2
RENA ROSSNER
is a graduate of the Writing Seminars program at The Johns Hopkins University, Trinity College Dublin and McGill University. She works as a Foreign Rights and Literary Agent at The Deborah Harris Agency in Jerusalem, Israel. Her poetry and short fiction has been published or is forthcoming from
The Dr. T.J. Eckleburg Review, Poetica Magazine, MiPoesias, Ascent Aspirations, The 22 Magazine, Fade Poetry Journal, Exterminating Angel Press, Full of Crow and The Prague Revue,
among others. Her cookbook
Eating the Bible
is forthcoming from Skyhorse Publishing. Her first novel is out on submission.
• • •
Appears in: Thrice Fiction #9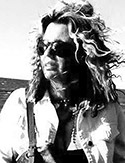 MONIQUE ROUSSEL
is a producer, writer, and sometime radio talk-show panelist on SiriusXM and WBAI 99.5 fm. She holds an MA in creative writing, poetics and English literature from New York University. Her work has appeared in
World Literature Today, Empirical Magazine, Conclave Literary Journal, The Tulane Review,
and the
Labletter Annual Journal of Art and Literature
, among others. She also has work upcoming in
Like a Fat Gold Watch
, an anthology celebrating the work of Sylvia Plath. She is the winner of the Conclave Literary Journal Award for Poetry 2010.
• • •
Appears in: Thrice Fiction #7
NICK SANSONE
holds an MFA in Fiction from the University of Massachusetts-Amherst and is the author of the novels
Shooting Angels
and
The Calamari Kleptocracy
. His short fiction has appeared in a number of venues, including
PANK, Pear Noir!, Denver Syntax, Bartleby Snopes, Whistling Shade, Big Lucks, Word Riot,
and
The Los Angeles Review
. More information, including a complete listing of his publications, is available at his website:
nicksansone.yolasite.com
• • •
Appears in: Thrice Fiction #6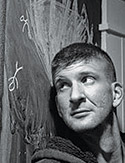 MATT SALYER
is a writer based in New Haven, CT. His stories and poems have appeared in
Long Poem Magazine, 322 Review, The New Haven Review, Spilling Ink Review,
and other places. Sometimes he writes things for
The Nervous Breakdown
here:
http://www.thenervousbreakdown.com/msalyer/
He likes
The Searchers
because he likes the desert. He likes the desert because it's clean.
• • •
Appears in: Thrice Fiction #5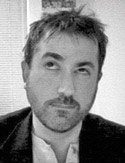 DAVID SIMMER II
has been writing fiction for over two decades, and has contributed words and art to everything from comics, magazines, and books to packaging, catalogs, and technical manuals. When not working as a graphic designer in the Pacific Northwest, David enjoys traveling the globe, taking photos, and eating chocolate pudding. He has a personal website at
Blogography.com,
and maintains a journal of his 144 Hard Rock Cafe visits at
DaveCafe.com
As co-founder and art director of
Thrice Fiction
magazine, he spends his more recent days wondering where his life went as deadlines loom ever closer...
• • •
Appears in: Thrice Fiction #1, #2, #3
FRED SKOLNIK
was born in New York City and has lived in Israel since 1963. He is best known as the editor in chief of the 22-volume second edition of the
Encyclopaedia Judaica
, winner of the 2007 Dartmouth Medal. He has published stories in
TriQuarterly, Gargoyle, The MacGuffin, Minnetonka Review, Los Angeles Review, Prism Review, Words & Images, Literary House Review, Underground Voices, Third Coast, Polluto,
etc. His novel
The Other Shore
(Aqueous Books, 2011) is an epic work depicting Israeli society at a critical juncture in its recent history.
• • •
Appears in: Thrice Fiction #5
p>
BUD SMITH
is a writer from Washington Heights, NYC who likes the movie
My Cousin Vinny
for a lot of reasons. He's recently appeared in
The Bicycle Review, Killpoet, the Nervous Breakdown
, among others. His book of short stories
Or Something Like That
was released in 2012 and was followed by his first novel
Tollbooth
in June 2013.
• • •
Appears in: Thrice Fiction #8
Long ago
JANICE D. SODERLING
signed on a tramp steamer bound for Europe to travel around the world, acquire wisdom, and write the great American novel. She never got beyond the first port of call where she's lived for decades with downsized goals and three now full-sized progeny, making her living as a commercial writer and translator. She is very good at doing things the hard way.
Thrice Fiction
is her 100th unique English-language journal of publication; hundreds of her poems, fictions, translations can be read in print and online journals, most recently at
Flash: The International Short-Story Magazine, Mason's Road, Ear Hustler, New Verse News, Rattle, J Journal, Dead Mule School, The Nervous Breakdown, Right Hand Pointing, Antiphon, Horizon Review
. She is a member of the Swedish Writers' Union and assistant fiction editor at
Able Muse
.
• • •
Appears in: Thrice Fiction #5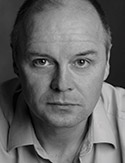 MARCUS SPEH
is a German writer who lives in Berlin and blogs at
marcusspeh.com
. His short fiction collection
Thank You For Your Sperm
will be published by MadHat Press in 2012. Marcus' short fiction has been nominated for a Micro Award, two Pushcart Prizes, two Best of the Net awards, and two Million Writers Awards, and was long- listed for the Paris Literary Prize. He is a staunch supporter of shipwrecked penguins (
http://speh.tumblr.com
) and was maitre d' of the legendary Dada venue Kaffe in Katmandu.
• • •
Appears in: Thrice Fiction #5
ANDREW STANCEK
was born in Bratislava and saw Russian tanks occupying his homeland. His dreams of circuses and ice cream, flying and lion-taming, miracle and romance have appeared recently in
The Windsor Review, r.kv.r.y, Tin House online, Flash Fiction Chronicles, The Linnet's Wings, Connotation Press, THIS Literary Magazine, Thunderclap Magazine, Istanbul Literary Review
and
Pure Slush
. His novel-in-stories, starring a teenager named Mirko, set in Bratislava in the sixties, is nearing completion.
• • •
Appears in: Thrice Fiction #6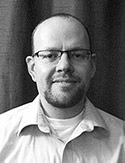 ROBERT STEELE
is a graduate of English Literature currently residing in Southern Ontario, Canada. He enjoys baseball and writing. His work has appeared in
Four Volts
, and
IdentityTheory.com
. He is currently a writer for
jaysjournal.com
where he cover news and features related to the Toronto Blue Jays.
• • •
Appears in: Thrice Fiction #9
APHILLIP STERLING
's most recent book is
In Which Brief Stories Are Told
, a collection of short fiction (Wayne State University Press). His flash fiction has appeared in
Edge, Driftwood Review, Midway Journal, Opium, Bear River Review, and Epiphany
, among other places. He is also the author of the poetry collection
Mutual Shores
and three chapbook-length series of poems:
Significant Others, Quatrains, and Abeyance
.
• • •
Appears in: Thrice Fiction #8
JEFF SWANSON
is co-owner of
StoryPros.com
, a screenplay analysis company. An award-winning screenwriter himself, Jeff's extensive fiction archives can be found online at...
jeff2001.livejournal.com
,
thewordlingsproject.wordpress.com
,
wordlings.com
.
• • •
Appears in: Thrice Fiction #3
SUSAN TEPPER
is the author of four published books.
From the Umberplatzen
(Wilderness House Press, 2012)  is her most recent title. It's a quirky love story in linked-flash-fiction that's set in Germany. Tepper has published hundreds of stories, poems, interviews and essays worldwide. She can be found online at
SusanTepper.com
• • •
Appears in: Thrice Fiction #4, #5, #7, #10
DON THOMPSON
was born in Bakersfield, California, and has lived in the southern San Joaquin Valley for most of his life. He is retired from teaching at a nearby prison, and lives with his wife, Chris, on her family's cotton farm. Publications include
Been There, Done That
(2002),
Sittin' on Grace Slick's Stoop
(2006),
Turning Sixty
(2008),
Where We Live
(2009), and
Everything Barren Will Be Blessed
(2012).
Back Roads
won the Sunken Garden Poetry Prize for 2008. Allan M. Jalon's profile,
Planted in the San Joaquin
, appeared in the LA Times and remains available online.
• • •
Appears in: Thrice Fiction #6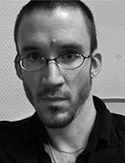 KEVIN TOSCA
's stories have recently appeared or are forthcoming in
Fleeting, Flash: The International Short-Short Story Magazine, Prick of the Spindle, Underground Voices, The Smoking Poet,
and elsewhere. He lives in France. Read more at
www.kevintosca.com
• • •
Appears in: Thrice Fiction #6, #8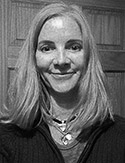 MEG TUITE
's writing has appeared in numerous journals including
Berkeley Fiction Review, MadHatter's Review, Epiphany, JMWW, One, the Journal, Monkeybicycle,
and
Boston Literary Magazine
. She has been nominated several times for the Pushcart Prize. She is fiction editor of
Santa Fe Literary Review
and Connotation Press, author of
Domestic Apparition
(2011) San Francisco Bay Press,
Disparate Pathos
(2012) Monkey Puzzle Press,
Reverberations
(2012) Deadly Chaps Press,
Implosion and other stories
(2013) Sententia Books and has edited and co-authored
The Exquisite Quartet Anthology
(2011 and 2012) from her monthly column published in
Used Furniture Review
. Her blog can be found at
MegTuite.wordpress.com
.
• • •
Appears in: Thrice Fiction #7
ROBERT VAUGHAN
leads writing roundtables at Redbird-Redoak Writing. His prose and poetry is found in numerous journals. His short fiction,
10,000 Dollar Pyramid
was a finalist in the Micro-Fiction Awards 2012. He is a fiction editor at
JMWW magazine, Thunderclap!
and
Lost in Thought
. He hosts Flash Fiction Fridays for WUWM's Lake Effect. His book,
Flash Fiction Fridays
, is at Amazon. His poetry chapbook,
Microtones
, is forthcoming from Cervena Barva Press. His blog:
http://rgv7735.wordpress.com
• • •
Appears in: Thrice Fiction #5, #7
LISA VIHOS
is a poet in Sheboygan, Wisconsin and has one chapbook,
A Brief History of Mail
. She is an associate editor of
Stoneboat
literary journal and her work has appeared in
Big Muddy
,
Free Verse
,
Goose River Anthology
,
Red Cedar
,
Seems
,
Verse Wisconsin
, and
Wisconsin People and Ideas
. A poem of hers will appear in the anthology
Villanelles
, due out in April 2012 from Everyman's Library. She serves occasionally as a guest blogger for
The Best American Poetry
and keeps her own blog at
http://lisapoemoftheweek.blogspot.com
.
• • •
Appears in: Thrice Fiction #3
C. BRANNON WATTS
is a poet and educator living in Rockford, IL. He believes that poetry should remain open to interpretation, and routinely burns greeting cards wherever he finds them in the wild. His recent publication credits include work in
Ygdrasil
,
Clutching at Straws
,
Greatest Lakes Review
, and
Metazen
. He has work forthcoming in
e.ratio
and
Durable Goods
, and an ebook entitled
Bowl of Light
is pending publication.
• • •
Appears in: Thrice Fiction #3
ANDRÉ M. ZUCKER
was born in the Bronx. His works have appeared in And/or,
The Associative Press, Blaze Vox, South Jersey Underground, Structo,
and many others. He lives and works in New York City.
• • •
Apears in: Thrice Fiction #10
A - F • G - M • N - Z
Want to contribute to Thrice? Have a look at our submission guidelines!
Thrice Fiction ©2011-2017 by Thrice Publishing
All content is ©2011-2017 by their respective creators and reproduced with permission.
No part of this site may be reproduced without permission from the copyright holders.