Thrice Fiction Submission Guidelines...
Updated November 29, 2017
Please note that as of December 1 there will be two options for your submissions pleasure when you click the Submittable button below!
First is our open reading period for Thrice Fiction Magazine's April 2018 edition which runs through the end of the month.
Second is only for submissions to an anthology of surrealist and outside writing which will run past December and into 2018.
Each option has its own guidelines that pop up when you hit the "More" link next to the submissions title. Please have a specific idea of where you want to place your work... Thrice Fiction Magazine entertains a wide variety of styles, genres, and forms. The Surrealist Anthology is very specific in its wants and needs. We ask that you take care to submit to the correct project. Thanks!

HOW AND WHEN TO SUBMIT YOUR WORK
All submissions are made via the Submittable website (use the button link below). Cover letters are a matter of complete indifference to us. So is your bio. We don't care who you are or what you've done or where you have been published. We're happy to just let the work speak for itself.
NOTE: Sometimes the Submittable button takes a while to load. It will appear below...
SUBMISSION WINDOW IS CURRENTLY CLOSED! SEE SCHEDULE BELOW.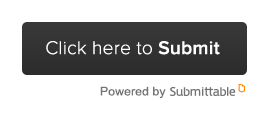 Thrice Fiction is published thrice yearly, and we ask that you PLEASE do not send any of your work outside the submission windows shown below, or we will be forced to discard it...
| | | | | |
| --- | --- | --- | --- | --- |
| Issue Publication Date | | Submissions Start | | Submissions Deadline |
| AUGUST, 2018 | | APRIL 1, 2018 | | APRIL 31, 2018 |
| DECEMBER, 2018 | | AUGUST 1, 2018 | | AUGUST 31, 2018 |
| APRIL, 2019 | | DECEMBER 1, 2018 | | DECEMBER 31, 2018 |
NOTE: Submittable will not allow submissions outside our submission windows... mark your calendars!
A note about artwork... If your work is accepted for publication in Thrice Fiction we will pair you with an artist who will provide lovely visuals for whatever space is available in the layout. If you would prefer to provide your own artwork for consideration, that's perfectly acceptable, but you must make arrangements in advance so that we can get you a layout, work with you on the file requirements, and have your artwork approved before we go to press. Please note that all artwork MUST be accompanied by a statement of ownership or permission of use from the artist so that we are in compliance with copyright law. We do not accept any art where there is a question of usage rights. Please contact the Art Director at the address above if you have any questions or need to make arrangements for your story. WE USE ARTWORK IN EVERY ISSUE! If you are an artist and want to inquire about submitting your work, please contact David Simmer at the art submissions address below.
• Send art submission queries to: dave@thricefiction.com — please do not send any material unless requested.
A note about copyright... All material published by THRICE Fiction remains the property of the writer or artist. We only ask for the right to publish said material in our online, digital, and printed editions. This includes archives of these editions both online and in printed annuals and specials.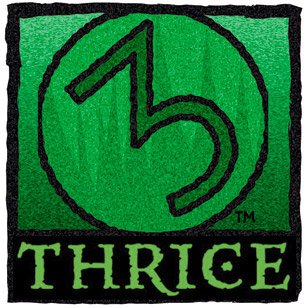 Thrice Fiction ©2011-2017 by Thrice Publishing
No part of this site may be reproduced without permission from the copyright holders.