Thrice Fiction Submission Guidelines...
Updated August 1, 2013
Thrice Fiction is a constant blending of old and new. Of the works we publish, 99% are 100% unsolicited. Consequently this assures you that every story we get, we read. Everything gets a fair shot.
A few things before we dig in...
We're looking for fiction from flash to 4,000 words max. Previously unpublished. No reprints. Simultaneous submissions okay, but please notify us if your work is accepted elsewhere. If submitting multiple pieces please make each submission separately. No reading fee and, since we're a FREE publication, no payment. All writers submitting work for our August reading period will be answered by late September to early October. Introducing yourself in your correspondence is optional. 99.9% of the time we don't look at your cover letter before reading the story.
If you've been published by us in the past, please wait 2 issues before coming at us again. We have limited the numbers of writers we use an issue to a maximum of 20. Quite frankly, some of the writers we have published more than once have become favorites of ours and we generally love most of what they send us. It's only honest to say they have an inside track. But because of the limit of writers we use per issue, we'd like to keep space open for new folks too. So - IF YOU'VE BEEN PUBLISHED BY US IN THE PAST - hold your fire for two issues from the last time you appeared. Please?
We look at and accept a full range of work. We like genre-bending and the surreal, but also traditional work that is well-written. Though we prefer alternative forms, themes, and story lines, good writing is recognizable and undeniable. Please no poetry, no scripts, and no memoir. Fiction, Bubba. We do fiction. For God's sake stop sending young adult, memoir, suicide stories, and sentimental tales about your dog and stuff.
Thrice Fiction is proud to be the venue that has acted as the first publication for new and previously unpublished writers. We want to have at least one in every issue. We are not afraid to take a chance, but all we ask (of new as well as experienced authors) is that you let it fly. Get us right from the top. Right at the start. Have us by the first paragraph or forget it. Make us want to keep reading and you have half the battle won.
We like "Outsider" work. Non-kitsch surrealism. Beautiful prose. Engaging characters. Or things that make us go "What the hell is going on with this thing?" But be advised... artifice is obvious. Gimmicks are transparent. Please think about that before submitting.

HOW AND WHEN TO SUBMIT YOUR WORK
All submissions are made via the Submittable website (use the button link below). Cover letters are a matter of complete indifference to us. So is your bio. We don't care who you are or what you've done or where you have been published. We're happy to just let the work speak for itself.
NOTE: Sometimes the Submittable button takes a while to load. It will appear below...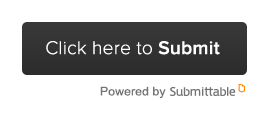 Thrice Fiction is published thrice yearly, and we ask that you PLEASE do not send any of your work outside the submission windows shown below, or we will be forced to discard it...
| | | | | |
| --- | --- | --- | --- | --- |
| Issue Publication Date | | Submissions Start | | Submissions Deadline |
| DECEMBER, 2017 | | AUGUST 1, 2017 | | AUGUST 31, 2017 |
| APRIL, 2018 | | DECEMBER 1, 2017 | | DECEMBER 31, 2017 |
| AUGUST, 2018 | | APRIL 1, 2018 | | APRIL 31, 2018 |
NOTE: Submittable will not allow submissions outside our submission windows... mark your calendars!
A note about artwork... If your work is accepted for publication in Thrice Fiction we will pair you with an artist who will provide lovely visuals for whatever space is available in the layout. If you would prefer to provide your own artwork for consideration, that's perfectly acceptable, but you must make arrangements in advance so that we can get you a layout, work with you on the file requirements, and have your artwork approved before we go to press. Please note that all artwork MUST be accompanied by a statement of ownership or permission of use from the artist so that we are in compliance with copyright law. We do not accept any art where there is a question of usage rights. Please contact the Art Director at the address above if you have any questions or need to make arrangements for your story. WE USE ARTWORK IN EVERY ISSUE! If you are an artist and want to inquire about submitting your work, please contact David Simmer at the art submissions address below.
• Send art submission queries to: dave@thricefiction.com — please do not send any material unless requested.
A note about copyright... All material published by THRICE Fiction remains the property of the writer or artist. We only ask for the right to publish said material in our online, digital, and printed editions. This includes archives of these editions both online and in printed annuals and specials.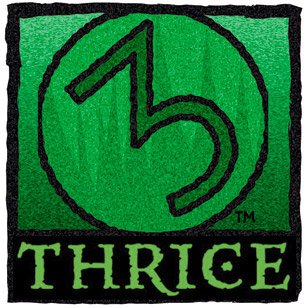 Thrice Fiction ©2011-2017 by Thrice Publishing
No part of this site may be reproduced without permission from the copyright holders.