Some of the artists contributing to Thrice Fiction...
Updated April 13, 2013

ECHO CHERNIK has over fifteen years of experience as a professional commercial artist in the advertising field, and five years as an instructor of graphics and digital illustration at Pratt Institute, Westchester Community College, Marymount Manhattan, and Skidmore CCI. She specializes in art nouveay influenced poster design, advertisements, package design and book covers. She is currently working out of the studio in southwest Florida for a change of scenery and inspiration (from New York City). When not illustrating, she also enjoys 3D modeling, kick boxing, target shooting, studying Japanese, baking, and outings to the park with her daughters. Visit Echo's website at echo-x.com.
• • • Apears in: Thrice Fiction #2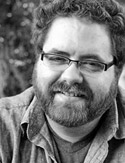 NATHAN GARVISON is a creative person through and through. He sees every opportunity, large or small, as a chance for good design to happen. His heart lies in branding and corporate identity as well as editorial design. Type design is integral to everything he does. He is a recent graduate of Portland State University with a degree in graphic design, and resides in beautiful Portlandia. Nate can be found online at CMYKNate.com.
• • • Apears in: Thrice Fiction #2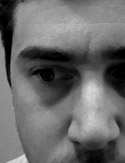 CHAD ROSEBURG is of possible Jewish descent. Superstition, Klezmer music and Chinese candy wrapper designs inform many of his artistic works. He is interested in the places at which art, music, technology and language intersect.
• • • Apears in: Thrice Fiction #2, #4, #5, #6, #7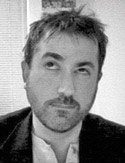 DAVID SIMMER II is a graphic designer and world traveler residing in the Pacific Northwest of these United States. Any artistic talent he may have is undoubtedly due to his father making him draw his own pictures to color rather than buying him coloring books during his formative years. He is co-founder and art director of Thrice Fiction Magazine and blogs daily at Blogography.com.
• • • Apears in: Thrice Fiction #1, #2, #3, #4, #5, #6, #7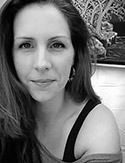 KYRA WILSON is an artist residing in Vermont with her family, and has been painting for over 20 years. Kyra tried going the expected career route in business, but ended up working in an office with flickering fluorescent lights, zero windows, way too many spreadsheets, and people with suspenders. She escaped, and embraced color and movement as her passion. Creating in Oils, Acrylic, and Watercolor, she works in a predominantly fantasy style, but visits the contemporary and even abstract realms on occasion! Kyra's work can be found at Kyra Wilson Studio.
• • • Apears in: Thrice Fiction #3, #4, #5, #6, #7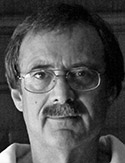 CHRISTOPHER WOODS is a writer, teacher and photographer who lives in Texas. His work can be found at Christopher Woods Zenfolio.
• • • Apears in: Thrice Fiction #7



With more to come...
Want to contribute to Thrice? Have a look at our submission guidelines!
Thrice Fiction ©2011-2014 by Thrice Publishing
All content is ©2011-2013 by their respective creators and reproduced with permission.
No part of this site may be reproduced without permission from the copyright holders.